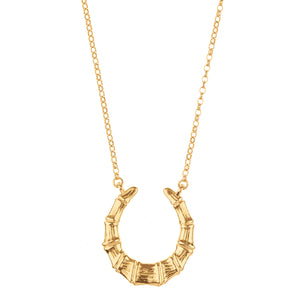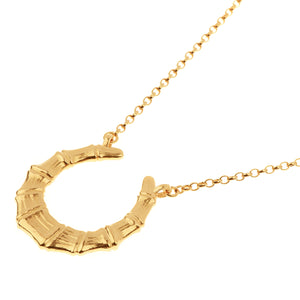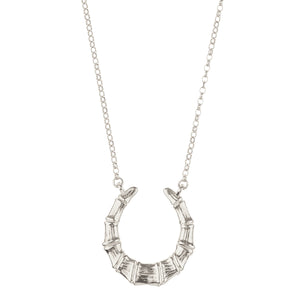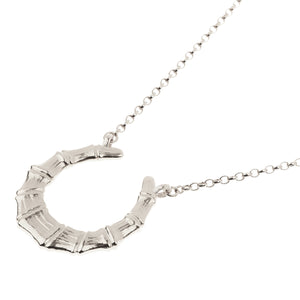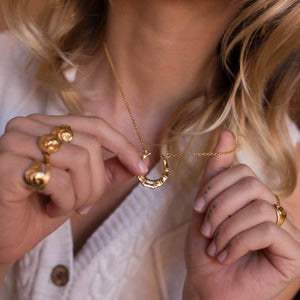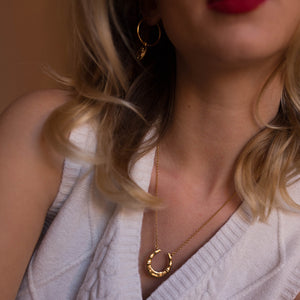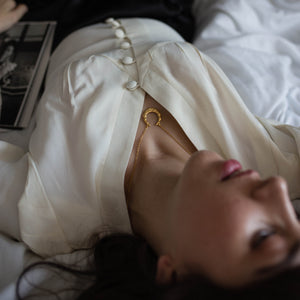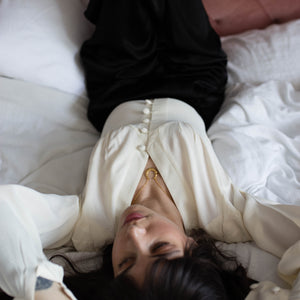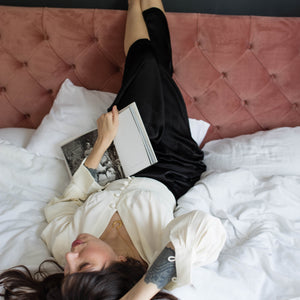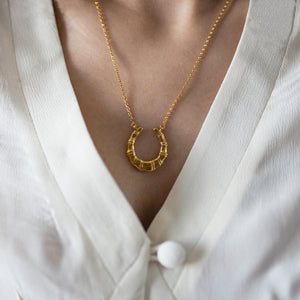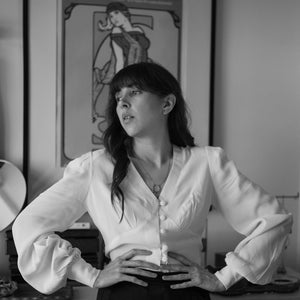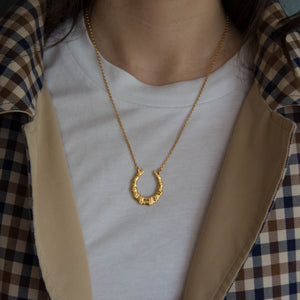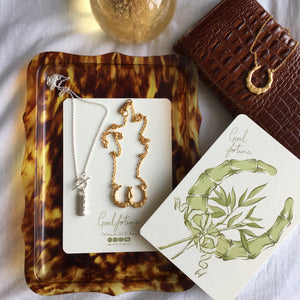 Never take it off
As soon as I saw this piece I knew I had to have it - huge horse girl energy but the combination of traditional horse shoe luck and Chinese bamboo good fortune just sung to me. I received two beautifully packaged pendants for Christmas, the perils of asking family and partner for the same thing! So one was graciously returned with no fuss. I find myself reaching to check it's reassuring weight through the day.
"My gold does not chink and glitter, it gleams in the sun and neighs in the dark"
Excellent Quality
I have 3 pieces from this brand & I adore them all. The quality far exceeds several of the most popular jewellery brands that are popular at the moment. These pieces are weighty, have never tarnished (1 of my pieces is 3+ years old) and original in design. I love this horse shoe necklace, it feels vintage in style & already holds a lot of sentimental value as it was bought by my father. It's timeless & I will have it forever.
Hello Nicola,
This review is so wonderful and put a huge smile on my face! I cant thank you enough. I really prioritise the quality and finish....so its really nice to hear that it is appreciated.
It is a real honour to create sentimental jewellery for people.
Thank you
Mikaela