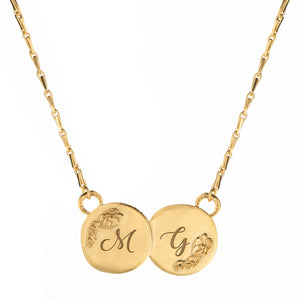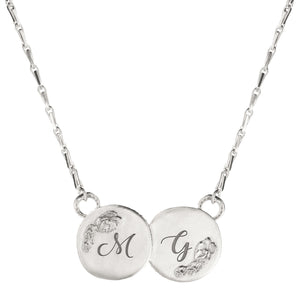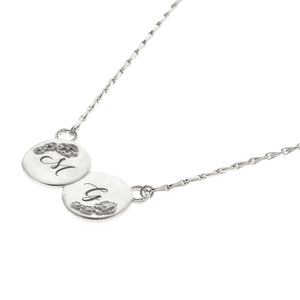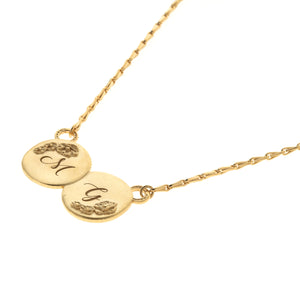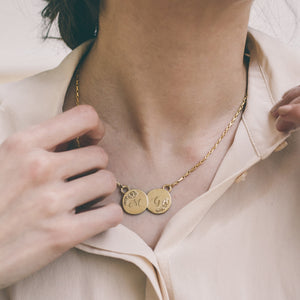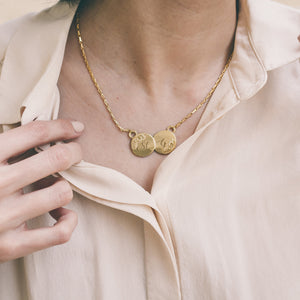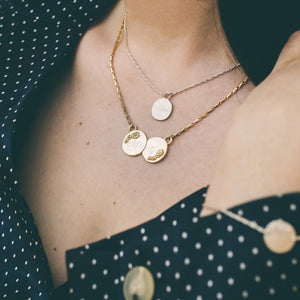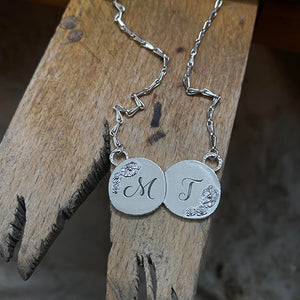 Absolutely in love with this piece! The quality is amazing and I am so pleased with how it has turned out.
Aw I am so grateful for your Review Megan, and so pleased that you like it. I have to say I love it in silver...and the lettering looked stunning. Thanks again for being such a lovely customer.
Mikaela
Beautiful Jewelry
The double coin necklace was so beautiful! I was so very pleased with it. Our daughter is wearing it for her wedding.
Hello Sharon,
Thank you so much for taking the time to leave a review. It was such an honour to make this for your daughter for her wedding day. I am so happy that you are pleased with it.
All the very best
Mikaela
---