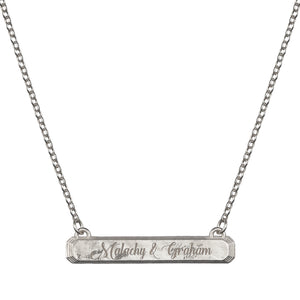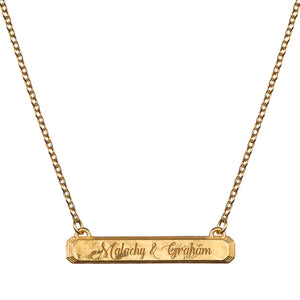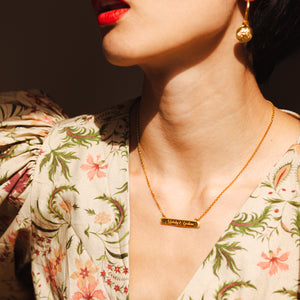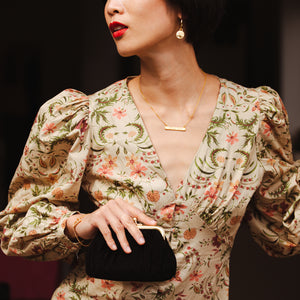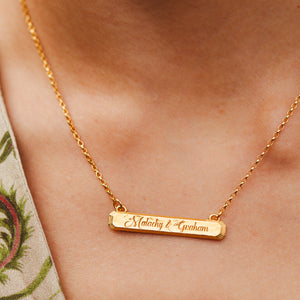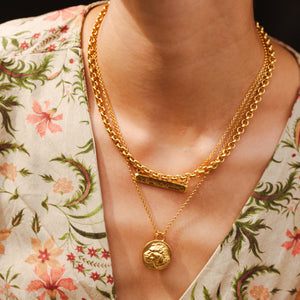 Beautiful keepsake piece of jewellery
What can I say ?! The whole process from selecting the best pendent to have my children's names engraved on , to the actual layout/design was so well considered and was such a joy to create. This piece is so delicate and catches the light beautifully. It's perfect to be worn by itself or layered with other pieces. I cannot recommend enough - I wear it all the time!
Aww Joanna, this is such a lovely review, it was a real pleasure to make for you and include your children's names. These pieces are always my favourite! I hope you enjoy it for years to come. Thank YOU so much for taking the time to review. All the best Mikaela
Silver Necklace
Silver looks disappointedly cheap and delivery took a very long time. Just ok.
Hello Jo, I am so sorry that you are not happy with your necklace. It does say on the product page and on the order confirmation e-mail that engraved pieces take 3-4 weeks. The engraving is not done in-house and therefore it takes a while. I also appreciate your feedback, the silver is hallmarked and pure silver, the piece is also delicate and thin, perhaps this was not what you expected, I will ensure I take some more photos of a side view to show this more clearly on my website. I really want you to be 100% happy with your piece as I know how sentimental jewellery can be and especially engraved pieces. So I am more than happy to make full refund as it's not what you expected. I will send you a private message to arrange this, if its what you would like. Please except my apologies and I hope I can rectify it for you. All the best Mikaela
---