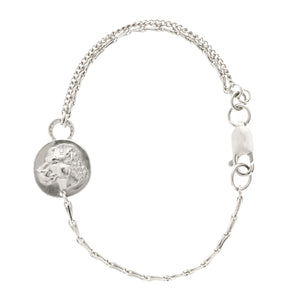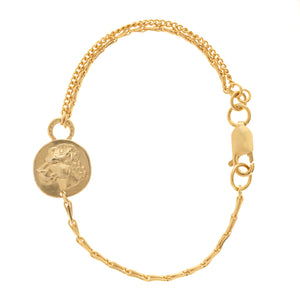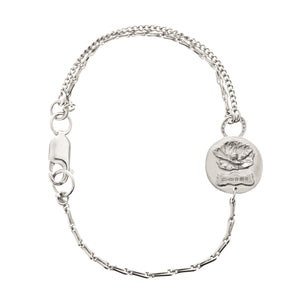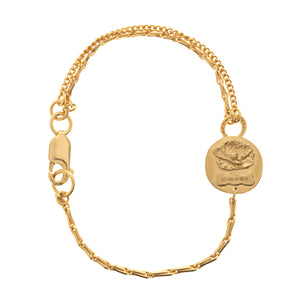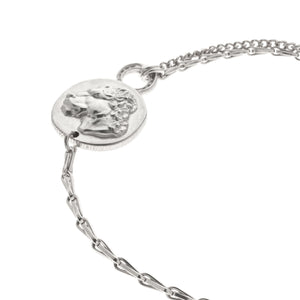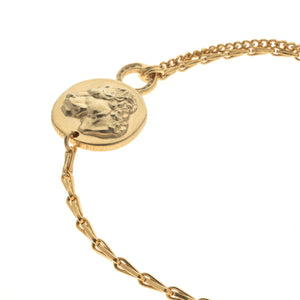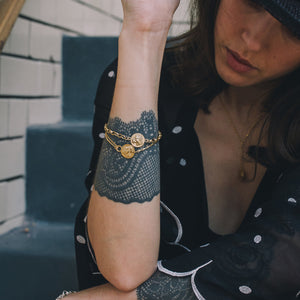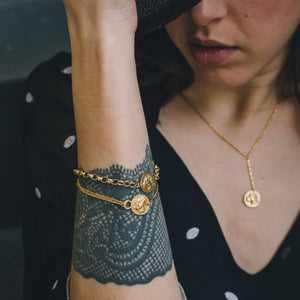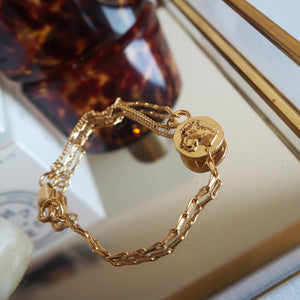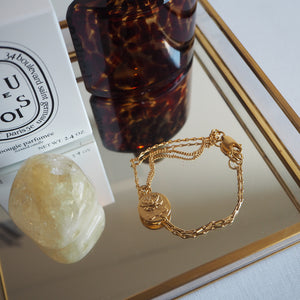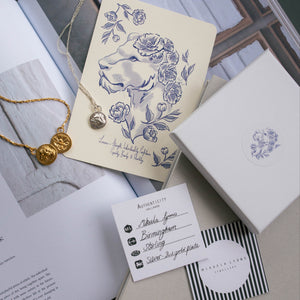 REVERSIBLE LIONESS BRACELET
I bought the lioness pendant for my daughter some time ago.  For her 30th birthday, I thought that the reversible lioness bracelet would go perfectly with the pendant.  Happily my daughter agrees and is delighted that she now has the set. My daughter lives in Australia and Mikaela, despite me leaving things to the last minute, got the bracelet to her in time for her birthday.  Mikaela's jewelry is beautiful and her attention to customer service and care is second to none. 
Hi Cathy, I am so grateful to you for taking the time review. And SOOO pleased it made it in time, hoooray!! Thank you for your kind words, Mikaela
Such a lovely product as well as designer
Loved the bracelet and it is so delicate and beautiful that I wear it all the time for smart and casual times. Will be ordering more!
Hello Jessica,
I am so grateful for your review and so pleased that you are enjoying your bracelet. Thank you!
Mikaela
---